Sejak pertama kali dibuka pada November 2017 silam, Museum MACAN resmi bertransformasi menjadi salah satu destinasi wajib kunjung di Ibu Kota. Selain memukau lewat koleksinya yang langka dan mahal, museum yang terletak di kawasan Kebun Jeruk ini memiliki beragam program unggulan yang merengkuh publik. Meskipun bukan yang terbesar di Indonesia, museum rancangan MET Studio ini sukses menggairahkan dunia seni Tanah Air sekaligus menyumbang aset baru bagi pariwisata Jakarta.
Menariknya, gaung ruang pamer yang sedang melangsungkan ekshibisi Yayoi Kusama: Life is The Heart of A Rainbow tersebut sudah terdengar hingga ke belahan lain dunia. Baru-baru ini—dan untuk pertama kalinya—majalah Time merilis daftar destinasi terbaik di dunia dan memasukkan Museum MACAN ke dalam peringkat sepuluh besar.
Baca juga: Seni Berubah di Museum Macan, 6 Hal Tentang Pameran Yayoi Kusama di Jakarta
Daftar yang bertajuk '100 World's Greatest Places 2018' tersebut terbagi menjadi tiga kategori: wisata, hotel dan restoran. Survei yang dilakukan pada 48 negara tersebut didasarkan pada lima kategori utama yaitu kualitas, keaslian, inovasi, keberlanjutan, dan pengaruhnya pada lingkungan sekitar.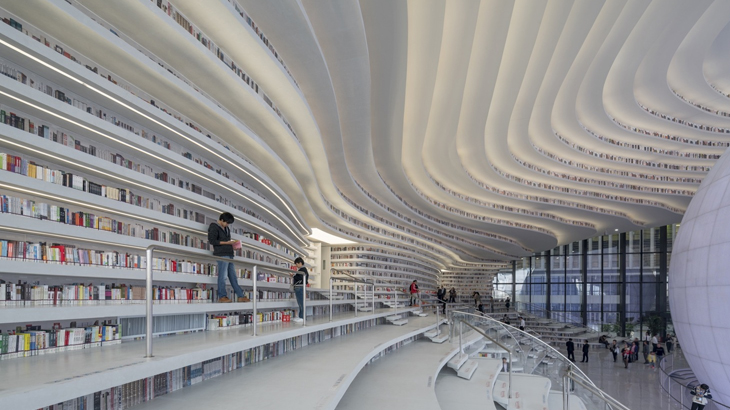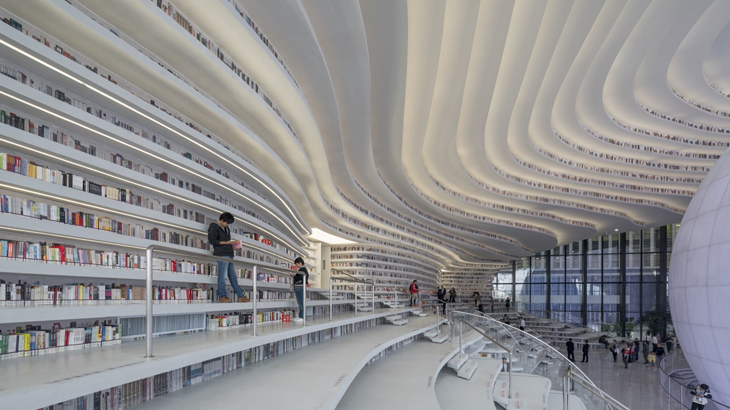 Menariknya, Asia menyumbang cukup banyak tempat wisata menarik, mulai dari Tianjin Binhai Library (Tiongkok), Golden Bridge (Vietnam), Tai Kwun (Hong Kong), ChangCui: Creative Park (Bangkok), hingga Seoullo 7017 Skygarden (Seoul).
Berikut daftar 34 'World's Greatest Places 2018' versi Time kategori wisata:
Tianjin Binhai Library, Tianjin, Tiongkok
Cycling Through Warter, Genk, Belgia
Morgan's Inspiration Island, San Antonio, Texas
Golden Bridge, Ba Na Hills, Vietnam
Tippet Rise Art Center, Stillwater County, Montana
Pandora, The World of Avatar, Bay Lake, Florida
Elbphilharmonie, Hamburg, Jerman
Museum MACAN, Jakarta, Indonesia
Seoullo 7017 Skygarden, Seoul, Korea Selatan
Central Idaho Dark Sky Reserve, Idaho
Thread, Sinthian, Senegal
Zaryadye Park, Moskow, Rusia
Underwater Museum of Art, South Walton, Florida
Mariposa Grove, Yosemite, California
Tai Kwun, Hong Kong
Austin Central Library, Austin, Texas
ChangChui: Creative Park, Bangkok, Thailand
Casa Vicens, Barcelona, Spanyol
Al-Qarawiyyan Library, Fez, Maroko
Design Society, Shenzhen, Tiongkok
Löyly, Helsinki, Finlandia
Sunder Nursery, New Delhi, India
Tivoli Garden, Kopenhagen, Denmark
King Abdulaziz Center for World Culture, Dhahran, Arab Saudi
Lascaux International Center for Cave Art, Vézère Valley, Perancis
Experimentarium, Hellerup, Denmark
Teopanzolco Cultural Center, Cuernavaca, Meksiko
The National Memorial for Peace and Justice, Montgomery, Alabama
Temple of Mithras, London, Inggris
Louvre Abu Dhabi, Abu Dhabi, UEA
Oriental Science Fiction Valley, Guangzhou, Tiongkok
Governors Island, New York City, New York
Warner Bros. World Abu Dhabi, Abu Dhabi, UEA
Zeitz MOCAA, Cape Town, Afrika Selatan
Informasi selengkapnya, kunjungi TIME.

Comments