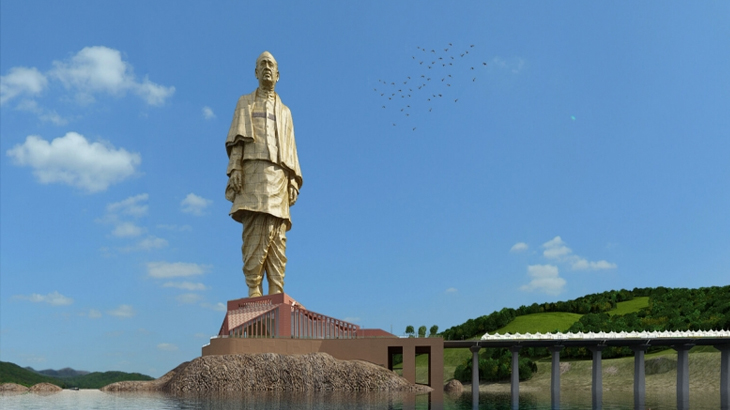 Iron Man Terjangkung di Jagat
Ketika banyak negara berlomba-lomba mendirikan hotel atau gedung tinggi, lain halnya dengan India yang tengah membangun patung terjangkung di jagat. Statue of Unity setinggi 182 meter—yang hampir dua kali Patung Liberty tersebut, didedikasikan untuk Vallabhbhai "Sardar" Patel, pemimpin gerakan kemerdekaan sekaligus perdana menteri pertama India. Menggunakan material besi kokoh, proyek triliunan rupiah ini dikabarkan akan rampung pada Oktober 2018 mendatang. Berdiri megah di tengah Pulau Sadhu, Gujarat yang dikelilingi Sungai Narmada, tinggi sang Iron Man of India ini bakal mengalahkan patung Spring Temple Buddha di Henan, Tiongkok.
Meskipun banyak pihak yang kontra—termasuk pemerintah India sendiri, dan menyebut pembangunan mega proyek ini sebagai pemborosan, Perdana Menteri ke-15 India, Narendra Modi tetap meyakini bahwa patung tersebut dapat menarik lebih banyak wisatawan ke India. Oleh karena itu, komplek patung manusia besi ini akan dilengkapi dengan ruang observasi yang dapat menampung 200 pengunjung, ruang konferensi, fasilitas eskalator super cepat, hotel, hingga museum sejarah India.
Informasi selengkapnya, kunjungi statueofunity.in.