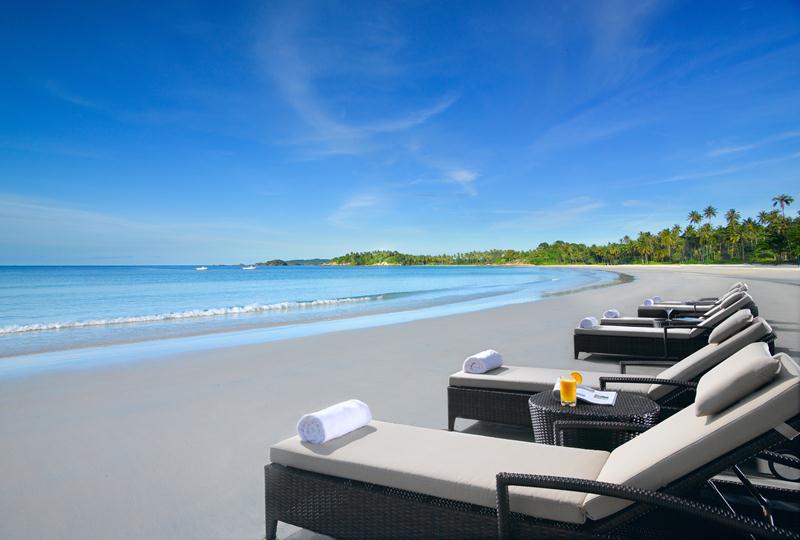 Pesta dan Beramal di Angsana Bintan
Pesta sepanjang hari dengan berbagai macam pilihan aktivitas ditawarkan oleh Hotel Angsana Bintan. Selain inklusif koktail, makan malam barbeku, dan pertunjukan DJ, pesta ini juga akan menyisihkan sebagian keuntungannya untuk pembangunan laboratorium di sebuah sekolah lokal.
Dibanderol $238++, paket Ultimate Chill Out-All Day ini mencakup menginap satu malam di kamar Superior Twin, sarapan, akses ke pantai privat, makan malam barbeku di pinggir pantai, serta aktivitas lainnya seperti mengendarai ATV, bermain bola voli atau sepak bola, dan pijat di pinggir pantai. Tak hanya sampai situ saja, tamu yang membeli paket ini juga diberikan akses koneksi Wi-Fi gratis serta akses ke pesta dengan penampilan DJ. Jika Anda ingin berkunjung ke Singapura selepas menginap, paket ini juga menawarkan transfer dari hotel ke terminal feri. Untuk privilese lebih termasuk upgrade kamar (selama persediaan masih ada), Anda hanya perlu menambah $159++ per kamar dengan keuntungan seperti late check out di hari Minggu; diskon di Angsana Spa, outlet food and beverage, dan Angsana and Bayan Tree Gallery.
Pesta ini akan digelar pada 26 Oktober 2013 dan merupakan seri pertama dari paket-paket pesta yang akan digelar oleh Angsana hingga Desember mendatang.
Untuk informasi lebih lanjut, kunjungi situs Angsana Bintan Hotel.