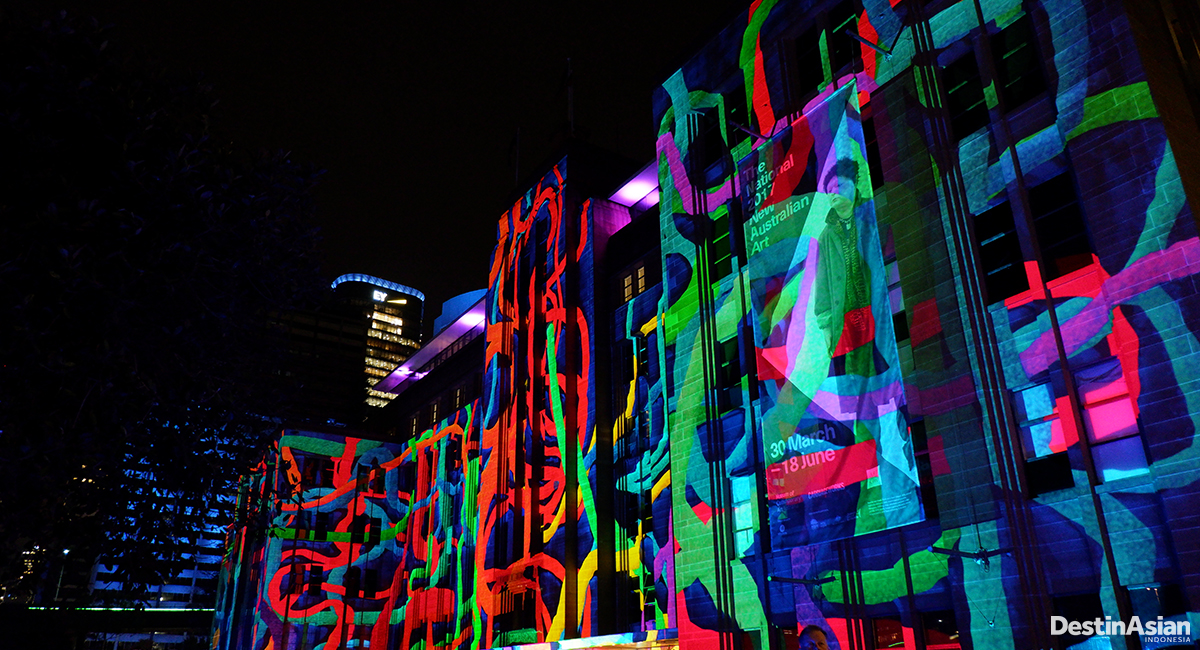 Alasan Mengunjungi Festival Vivid Sydney
Tiap tahunnya saat musim dingin, Sydney mengadakan kolaborasi acara musik dan instalasi cahaya terbesar sejagat. Festival Vivid Sydney kesembilan ini akan berlangsung pada 26 Mei hingga 17 Juni 2017.
Mulai dari jam 6 sore hingga tengah malam, Anda dapat menyaksikan kota terbesar di Australia ini bertransformasi menjadi area berwarna-warni dengan pameran seni outdoor memukau hingga instalasi cahaya dan proyeksi gambar berukuran sangat besar. Nantinya, cahaya laser ditembakkan ke gedung-gedung di sekitarnya, termasuk Sydney Opera House, Circular Quay, The Rocks, Walsh Bay, Customs House, dan Museum of Contemporary Art.
Festival tahunan ini juga menyajikan Vivid Live, yakni perayaan musik yang menghadirkan para musisi ternama—antara lain  Bill Callahan, Goldfrapp, Jade Imagine, Curve Ball, Jack Colwell dan Fleet Foxes.
Informasi lebih lanjut, kunjungi Vivid Sydney.