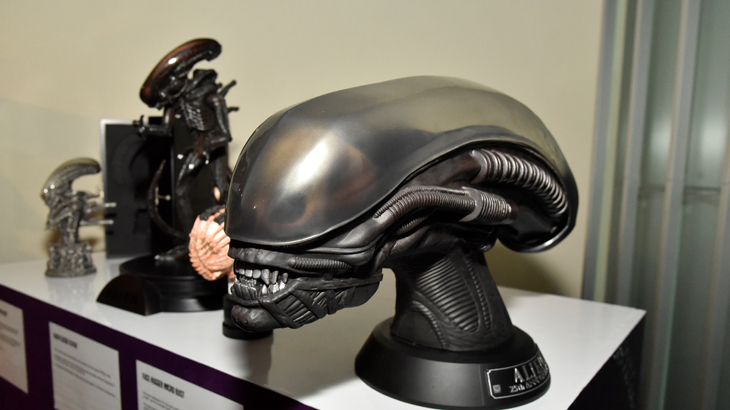 Singapura Gelar Pameran Pop-Up Film Alien
Selama sebulan penuh—pada 27 April sampai 28 Mei 2017, MINT Museum of Toys, Singapura kedatangan sejumlah tamu baru. Invansi koloni makhluk asing dari film Alien akan ditampilkan dalam berbagai artefak berdesain detail yang dilukis tangan.
A Colony: THE ALIEN Movie Pop Up Exhibition diadakan sekaligus untuk merayakan Aliens Day pada akhir April silam. Bekerja sama dengan Twentieth Century Fox, pengunjung dapat langsung menjelajahi legenda Sci-Fi dan terhanyut dalam serangkaian mainan yang berada di salah satu museum ternama Negeri Singa.
Selain itu, akan ditampilkan juga beberapa koleksi pribadi milik penggemar sejati film tersebut. Untuk melengkapi pengalaman berkunjung, pihak museum juga menyiapkan fitur In-Utero VR yang rasanya sayang jika dilewatkan.
Untuk informasi lebih lanjut, kunjungi MINT Museum of Toys.