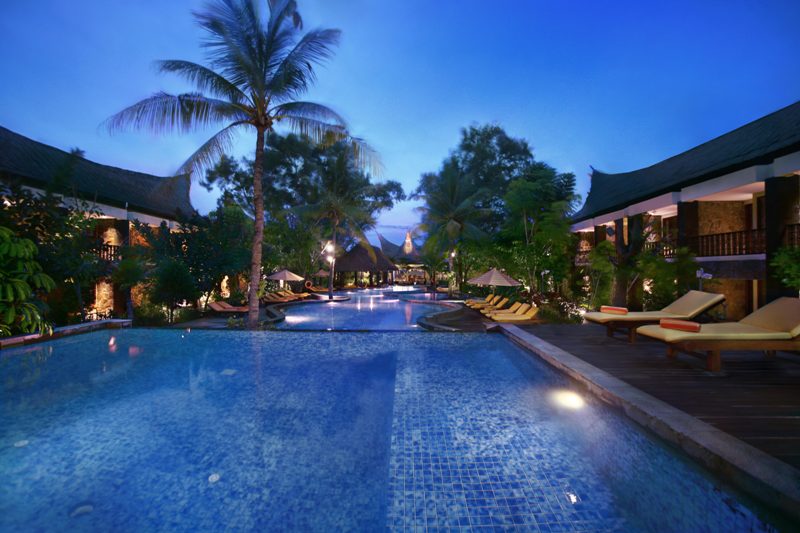 Aston Hadir di Gili Trawangan
Merek Aston akhirnya hadir di Gili Trawangan, salah satu destinasi wisata populer di Lombok. Merek hotel di bawah bendera grup Archipelago International tersebut mengambil alih properti megah yang dulunya bernama Queen Villas and Spa. Kini beroperasi di bawah nama Aston Sunset Beach Resort—Gili Trawangan. Resor ini bersemayam di sunset point. Sesuai namanya, pemandangan mentari terbenam adalah salah satu daya tarik utamanya. Namun, tak hanya itu yang jadi pesonanya. Resor ini memayungi 114 kamar, 10 vila satu kamar tidur lengkap dengan kolam renang privat, serta satu unit Royal Pool Suite dengan desain elegan. Untuk bersantai, kolam renang air tawar—satu-satunya di Gili Trawangan—dengan pool bar siap memanjakan tamu. Selain itu, tamu juga bisa menikmati kuliner prima di tepi pantai di restoran Sunset Grill and Bar yang menyajikan menu internasional. Voodoo Bar juga siap menemani sesi mentari terbenam dengan performa band serta daftar koktail beragam. Selama masa perkenalan, akomodasi di resor dibanderol mulai Rp698.000++.
Pulau Gili Trawangan, Lombok; 0370/633-686; Aston Sunset Beach Resort—Gili Trawangan; doubles mulai dari Rp698.000++.